Intro: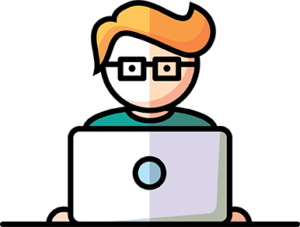 Quiet but extremely productive Full Stack Sr. Develobot available for hire for the code reviews!
🛑 Stop wasting your developers time in code reviews – let S.G. do the hard work for them!
💎 Qualifications:
S.G. knows C, C++, C#, Java, JS, TypeScript, Python, PHP, Objective C, and some Scala, Kotlin, and Golang

S.G. learns all your code in and out already on the first day (up to big sizes)

S.G. understands it all the way from vast repositories to single small functions

S.G. does pre-reviews for every single pull request out there

The visual reports by S.G. will save hours of time from your current developers every day! ⏱

As a bonus, S.G. provides a browsable architecture visualization for every single repository or multi-repo project at your hands
💵 Salary:
S.G. would handle 100 developers' code pre-reviews with less than one developer's monthly wage. Or even cheaper if working remotely from the cloud.
🤝Hire S.G.
START NOW with the remote S.G., or contact us for on-premises work.
📣Tell your sw dev friends too; S.G. can be cloned! 🎉
Pst:
S.G. works smoothly in these settings:

Let S.G. do the magic for free for the first 2 weeks: START NOW!
If you prefer on-premises, S.G. Enterprise is available! Pop up the chat below or leave your information here and we'll get back to you asap.